Welcomes You
BIJI'S MATHEMATICS AND PHYSICS TUITION CENTRE
Bijistuitionsonline.com is an online platform of Bijis Maths & Physics Tuition centre, Chalakudy, Thrissur, Kerala who has 25 years of experience in teaching maths and physics for well reputed schools in both private and public sectors across Kerala . Now we are introducing our online tutoring service for all inbound and outbound students of the country with the support of latest advanced technology of G-Suite of

 software for easy and quick learning of maths and physics from your comfort zones.
Why Bijis Tuitions Online?
Tutors
---

Be your own Boss!!! we concentrate on Our students in bijis tutions and we help you find home tuition needs posted by students.

Expert one-to-one guidance from bijis tutions helps students. Here student gets 100% attention and can ask doubts without any hesitation.

Guided students learn & achieve Better Grades! Numerous students have benefitted from expert guidance from bijis tutions.
To Parents
---

Low Charges:We do not take any commission from monthly tuition fee. to ensure that you do not miss getting the highest benchmark in school, entrance and other competitive exams.

Fast & Reliable:Our integrated teaching approach not only makes you shine in your school/ board exams but also ensures that you are listed as a top.

Best Customer Service:Our customer service team members serve our customers through phone/email/whatsapp/livechat support daily 9am to 8pm.
Bijis tutions is  Secret of Success. Its a well known fact that online tuition helps students to succeed. we provide personalized attention.
Expert one-to-one guidance from home tutors helps students. Here student gets 100% attention and can ask doubts without any hesitation.
Online learning sessions and also welcome students who can come to coaching centre for usual classroom coaching.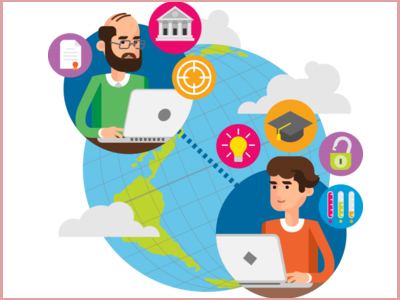 We maintain an optimal student-faculty ratio to attend every student with extra care. we are ready to develop the skill group discussions.
Testimonials
---

I am Sanjay V A. I started attending Biji mams class in IXth grade. Mam has an excellent way of teaching she doesn't have any problems with my doubts however small it may be. Moreover mam is very patient. My marks have improved after joining in Biji mams tuition.
— Sanjay V A

We may miss the lessons that we study, but its difficult to miss the teacher who teaches the lessons.
I'm really happy to write this to my dearest teacher. I have got a great opportunity to be a student in your tuition class. Of course, I have been here for the past 3years. There are many unforgettable moments. Obviously, I can't say any wrong comments about you is your aptitude for solving a problem in a proactive way. She is keen to solve any problem the moment itself. Your teaching is understandable. No words to say about that rather than a teacher she is a good listener too. We shares our problems, feelings etc…
— Vysakh
I'm Evelin J Rosent. I started attending her class from IXth grade. The way she took the class and solve each problem is interesting. She also motivates us for everything. She also motivates us for everything. Even it was online classes I could understand everything. She never made for any chance for network issues. She manages her time and took lots of effort for her work. Thank you for all those memorable days. I'm lucky to be her student.
– Evelin J Rosent

I am Angel Rose. I attended Biji Ma'am's Tution class in my 8th Grade and I was very happy with the classes. Eventhough it was Online classes, I didn't feel any difficulty in clearing my doubts and for understanding a concept. The biggest speciality that I found in Ma'am is her patience. It was perfectly fine for her if I asked any kinds of doubts at any time, this is also a strong point of hers. Ma'am could give every single student special care according to their IQ level. Since I am happy with the classes I had recommended her classes to many my friends.
– Angel Rose
2021- Toppers